On January 13, 2021 at the State Committee on Investments and State Property Management of the Republic of Tajikistan, the Chairman of the Committee Mr. Kodirzoda Sadi Sanginmurod met with the Extraordinary and Plenipotentiary Ambassador of the Republic of Kazakhstan to the Republic of Tajikistan Mr. Askar Tazhibaev.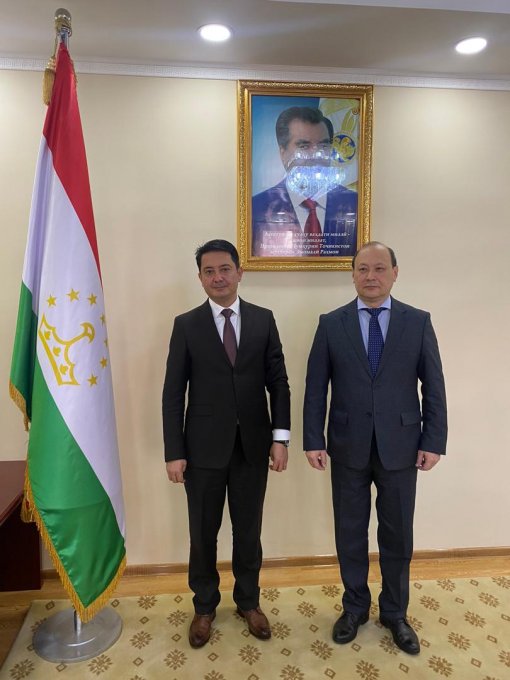 During the meeting were discussed topical issues of developing trade, economic and investment cooperation between Kazakhstan and Tajikistan, as well as promoting joint projects in various sectors of the economy.
Within the conversation took place an exchange of views on the organization of the next, 16th meeting of the Kazakh-Tajik Intergovernmental Commission on Economic Cooperation.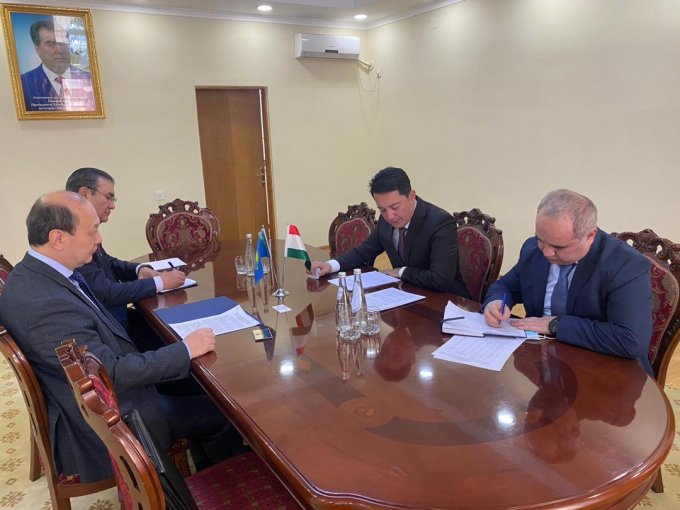 Considering the vast opportunities and available resources, both sides stressed their readiness to strengthen and expand cooperation.